Project Detail
Project Name
Sushma Pristine
Project Company
Sushma
Project Address
Ambala Highway, Zirakpur, Punjab
Sushma Pristine is First Organized Commercial Property on Airport Road, Mohali. Sushma Pristine is one of the most Aspirational and Biggest project on International Airport Road, Zirakpur by Award Winning Developer Sushma Group – Sushma Buitech. The Project is designed and planned by World Renowned Architect – R204 spreads over 7 Acres. Sushma Pristine zirakpur is Strategically located near Aerocity, IT city, Dense Population around. This Property is designed while keeping in mind the need of the end user & Market. Project is having Product mix of food courts, Retail Sco, Double heights Shops, Anchor stores, Business Center, Entertainment zone Clubhouse with swimming pool & gym, Platinum Office spaces, Back offices, SOHO and many more.
Sushma Pristine is most suitable to the people and Corporates/MNC looking for high class organized commercial space near International Airport, Mohali, Chandigarh.
First Organized Commercial with Highest Visibility on International Airport Road
Biggest two level Basement parking and surface parking
Project is managed by Knight Frank.
Project is LEED Certified – Leadership in Energy & Environmental Design.
Mix use of Glass and concrete to normalize the Temperature.
Surrounded by Dense Population.
Best in class of Construction by highly qualified Team.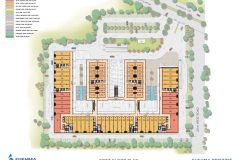 Please contact us for Pricing